American electric jazz bassist
October 10, 1921 – May 20, 1982  born  -Indianapolis, IN, United States
Lived most is life in Las Vegas, NV, United States.
Monk Montgomery, came from a musical family.  All his brothers and sister played instruments.  His brother, Wes Montgomery became very famous in Jazz guitar history and still imitated and studied by guitarists to date.
Monk played upright bass initially.  In 1953 he took up the electric bass and got on Lionel Hamptons band.
So it thought that that Monk was perhaps the first electric bassist. According to Chuck Rainey, Monk was the first to record on the electric bass.
I remember in my early quest on finding out more about electric bass discovering Monk.  I ran out and purchased this album.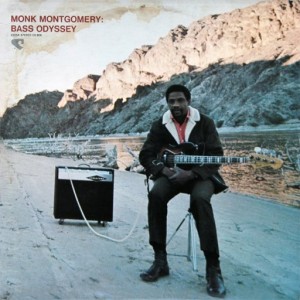 https://barrysahagian.com/wp-content/uploads/2018/04/Barry-image-300x138.png
0
0
bsahagian
https://barrysahagian.com/wp-content/uploads/2018/04/Barry-image-300x138.png
bsahagian
2015-10-12 08:46:33
2015-10-12 08:55:49
Monk Montgomery